---
---
How do I remove the watermark?
You can purchase PRO to remove watermarks from the saved video/photo. Tap on the settings icon > Unlock PRO.
We hope you can understand that watermarks help us to share the app with more people. We need your support, thank you! ♥️
Is it safe to take photo/video with the app? Are they private?
We do NOT collect any photos/videos of yours. All photos/videos are saved directly into your device's Photo library.
We do NOT EVER see your photos/videos.
We also do NOT collect GPS location or any personal information could identify you. This is our privacy policy.
Why the app needs access to location?
Dualgram use your current location to tag where your photo/video is taken. In Photos app, you can then see where it is taken on the map.
Location is optional.
As per our privacy policy, we don't collect your GPS location data. We only access it, tag it to your photo/video, and then the app forgets about it.
Are there any differences between the Free and Paid app?
The free app includes advertisements, watermarks, and certain locked features such as more layouts. They can be unlocked when you purchase Pro within the app.
The paid app (icon with a 'Pro') is the same as the free app, but already unlocked Pro.
Feature wise, both are the same (assuming the free app has unlocked Pro).
One notable difference is that the free app provides Pro subscription, with free trial. This is a way to let you try Pro first!
We release updates for both apps at the same time, so it doesn't matter which you use.
We suggest you stick with the one you started with. If you start with the free app, then we recommend you go ahead and unlock Pro within the app.
I encountered an error when trying to purchase Pro.
There is a known issue with App Store in-app purchase that sometimes could result in an error during purchase.
To fix, go to Settings > Face ID & Passcode > disable for iTunes & App Store, then try to purchase again.
Can I move the PIP to other position or hide it?
You can hide the Picture-In-Picture (PIP). It is one of the layouts, but it is restricted to Pro users.
You can also move the PIP to other corners (in a 9-grid system) by swiping with 2 fingers (in v1.10).
How do I contact you?
Feel free to email us at [email protected].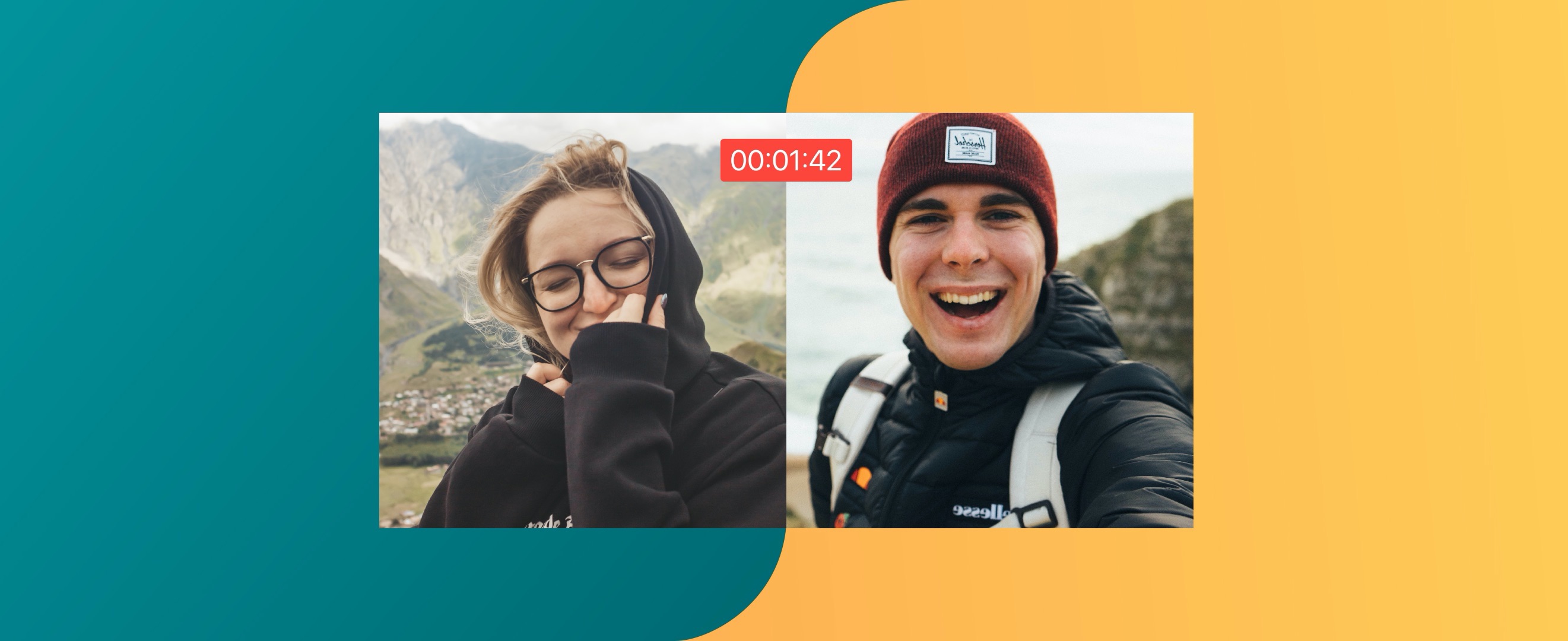 ---